INTEGRATED TRADE AND LOGISTICS

Integrated trade and logistics
Traditional trading company that basically operates in the segments: food, livestock and chemical; as a supplier of raw materials and also of manufactured products, having as its main product, Sal (Nacl-Sodium chloride).
Allied to this marketing, is a logistic management, providing optimize the movement of materials, in the internal and external environment of the company, from the arrival of the raw material to the delivery of the final product to the customer (Just-in-time).

PRODUCTS → SALT

Salt began to be of vital importance at an early age, contributing to the enrichment and progress of the nations they marketed.
CIESA has the privilege of marketing and distributing only products of assured quality and high purity, used in various types of applications and uses, such as:

FOOD LINE (domestic consumption)

Salt is widely used in the food industry, and in food preservation.
It is a nutrient essential to life and indispensable to the functioning of the organism. Our body needs sodium chloride, but it can not produce this element, so its intake - within the correct and adequate amounts is of paramount importance for maintenance and health control. It is precisely for this reason that we have lingual receptors, that is, taste buds specific to feel the salty taste. Lack and excess salt cause imbalances in the body.
The dose required for each individual varies according to genetic characteristics, diet and type of life. According to the WHO (World Health Organization), the recommendation of sodium for adults per day is less than 2000 mg, which equates to 5 grams of cooking salt (NaCl) and at least 3510 mg of potassium.

Types: Refined, Grilled and Thick for Barbecue.
Packaging: 10x1 kg - 30x1 kg - 25 kg - Big Bag

LINE INDUSTRY

Only 5% of world salt production is consumed as household salt. Most of it goes to industries where it serves a wide range of purposes, including: chlorine, caustic soda, hydrochloric acid, glass, aluminum, plastics, rubber, hydrogen, cellulose, fabrics, cosmetics, paints, pharmaceuticals, photographic films, dyes, adhesives, among other items.

Types: Thick, Crushed, Crushed, Granulated and Micronized.
Packaging: 25 kg - 50 kg - Big-Bag

LIVESTOCK LINE (animal nutrition)

Salt or Sodium Chloride is essential for animal life, since its elements, chlorine and sodium, play an important role in animal metabolism. It is generally the only mineral that small breeders give to cattle and this is very important because the amount of sodium chloride found in feed is almost always insufficient for the animal's physiological needs.

Types: Thick, Crushed, Crushed, Granulated and Micronized.
Packaging: 25 kg - 50 kg - Big-Bag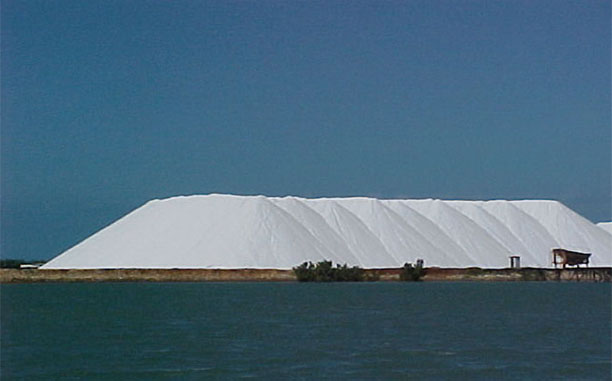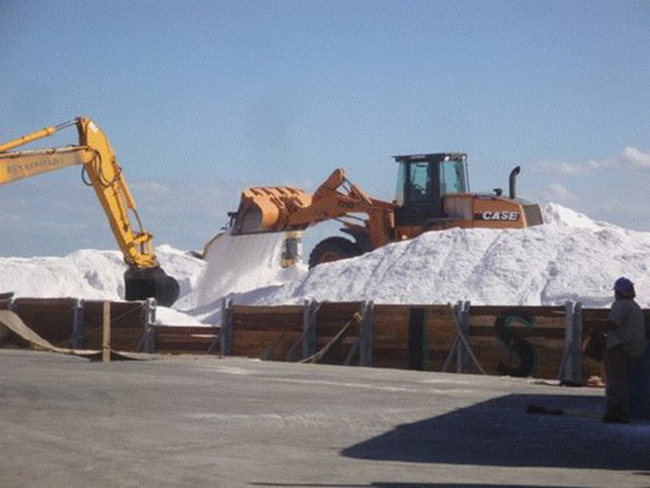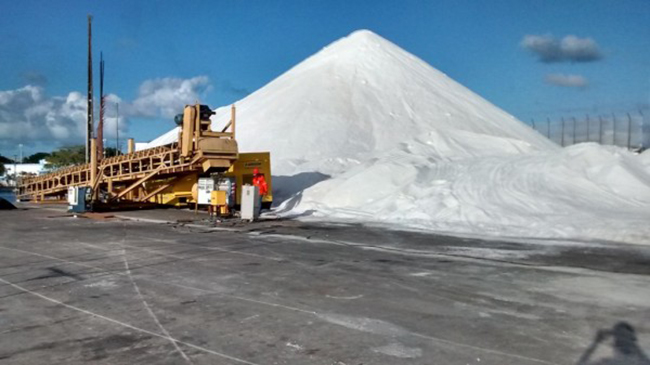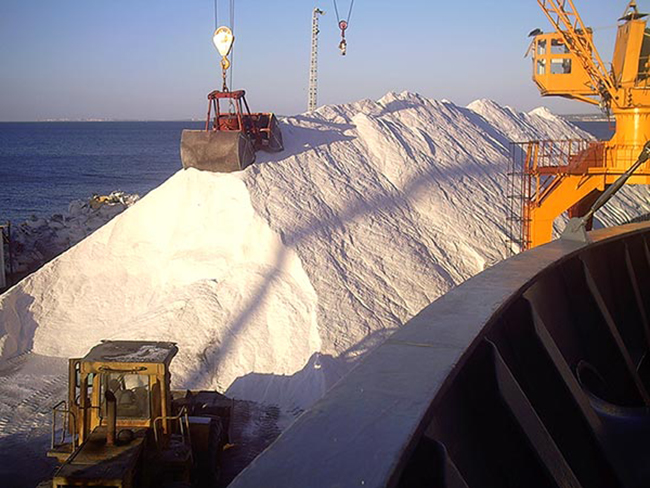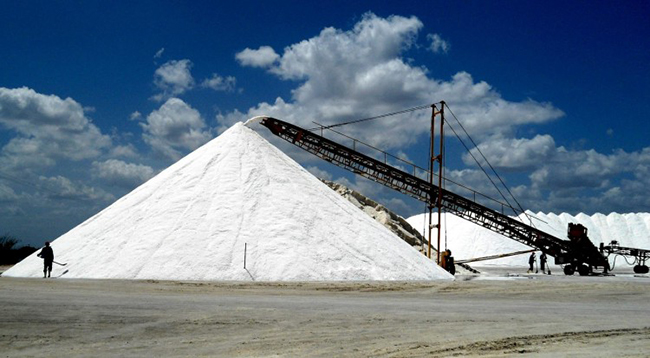 Outras Divisões e Serviços
Negócios Imobiliários

Dispomos de toda infraestrutura necessária para atender suas representadas assim como uma equipe devidamente treinada e motivada.

Transportes e serviços

Executamos o gerenciamento da logística de terceiros no intuito de reduzir os custos.

Operadora portuária

Garantimos maior eficiência nas operações de carga e descarga em portos do segmento de granéis sólidos.

Representações comerciais

Intermediação na compra e venda de áreas para incorporação de empreendimentos comerciais, residenciais, industriais, portuários e logísticos.